Welcome
Standish Voice is a group of local people who are working to ensure Standish is a great place in which to live and work.
We believe the house building planned for Standish over the coming years will create challenges, but can also bring opportunities for the village and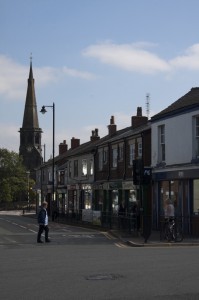 everyone who lives and works here.
Standish Voice has been designated as a Neighbourhood Forum, a statutory body which gives us the power to create a Neighbourhood Plan for the whole village.
We have used the views of Standish people to shape the Neighbourhood Plan – currently in its Final Draft Plan stage. The Neighbourhood Plan can influence how the village will look over the next generation. An EGM of Standish Voice members has agreed to support the Final Draft Plan and Wigan Council will carry out the next round of consultation.
We also want to be a positive voice for Standish and help to bring the community closer together by organising and publicising local activities, events and campaigns.
Together we can make Standish a place to be proud of!
See more information about the Neighbourhood Plan in its own section on this website.
For details of our submission to Wigan Council to be a Neighbourhood Forum and the Neighbourhood Area we cover, click here
Please join us and speak up for Standish. To register your interest please click here to sign up to be a member of Standish Voice, which is free of charge, to receive regular updates – or keep in touch via Facebook and Twitter.
Our Meetings
Standish Voice committee meetings are usually held monthly, typically on the third Tuesday of the month at 7.45pm. Members have a right to attend and members of the public are also invited to attend.
There is no monthly meeting in August. The next meeting will be held on Tuesday, September 18, at 7.45pm in the Pavilion building at Standish High School.
Latest News
CHRISTMAS MARKET
The Christmas Market will return in 2018 and will be held on Saturday, December 1. Please keep an eye out for updates and further details of the day.
We held the second Standish Christmas Market on Saturday, December 2, 2017. It was bigger, better and more festive than our 2016 event and we have had tremendous feedback on it.
Go to the Christmas Market page on this site to see more details and photos of the day.
PARKING AND THE LINE CYCLEWAY CAMPAIGNS
In January 2016, Standish Voice's campaign for more public car parking in the centre of Standish brought about an agreement with Wigan Council to put into action a 12-point plan to solve the problem.
Residents, shoppers, and local business owners know how inadequate parking is in the village centre and our petition here gathered 1,300 signatures.
For full information on our campaign, click here
We have also been working with Wigan Council on plans to improve the non-road transport network around Standish, including better footpaths and cyclepaths.
We and Wigan Council announced an upgrade to The Line, which will be turned from a muddy track into a modern, shared use route for walkers, cyclists and horse riders that will have an entrance into the village centre. Areas along The Line have been cleared and the work began on May 8. Construction is due to last 14 weeks and is on schedule to be completed by the end of summer 2018.
For full information on this, click here